CBD for Pets, Bone Broth Base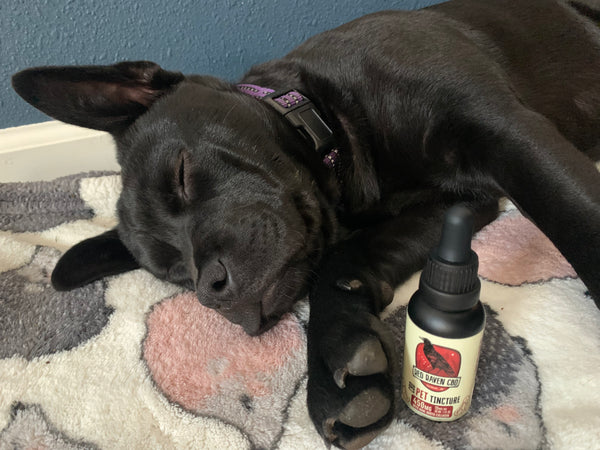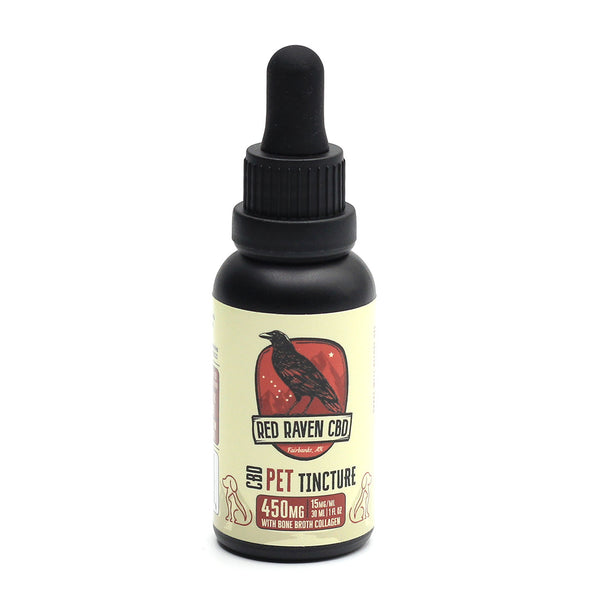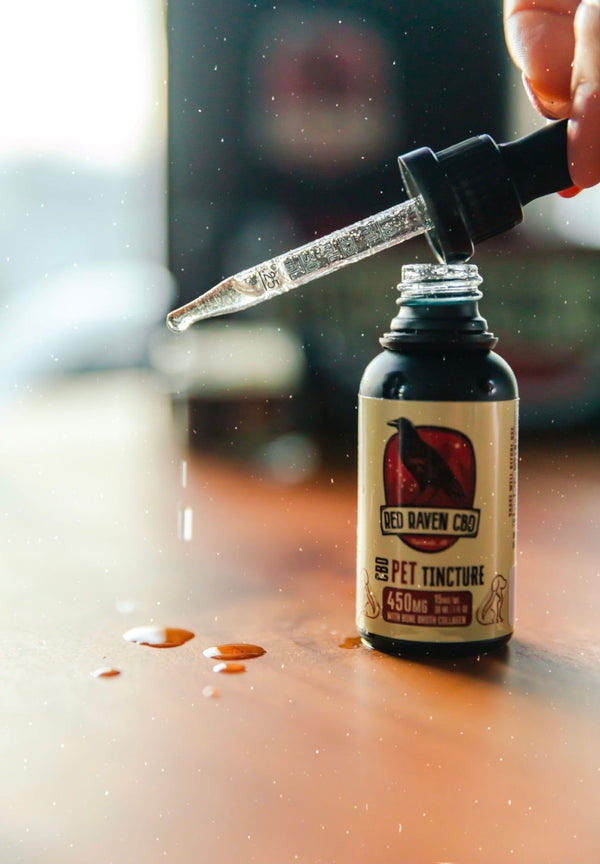 Did you know that all animals, including dogs, cats, birds and fish, have an endocannabinoid system? That means that pets benefit from hemp CBD for the same reasons that we do! People use CBD oil to help ease anxiety, inflammation and sleep issues in their pet. 
Red Raven CBD Pet Tincture appeals to pets of every variety with a bone broth base made from a savory combination of chicken, turkey and beef. Check out our reviews... Pets love the taste! It can be added to food or squirted directly into their mouth.
Chose the 450mg bottle for smaller pets, or the 1500mg bottle for larger pets or multi-pet households. Convenient dosing lines on every dropper make it easy to measure your pet's daily treat.
Zero THC (0.00% THC)
Non-Psychoactive
Made in the USA
Made with Organically Grown USDA Hemp
Third-party lab tested
Serving recommendation: 15mg CBD per 20 pounds
All Pet tinctures are 1oz (30ml)
Shake well before use
Drop directly into animal's mouth or let absorb into food twice daily
Ingredients: CBD, MCT Oil, Bone Broth Collagen.