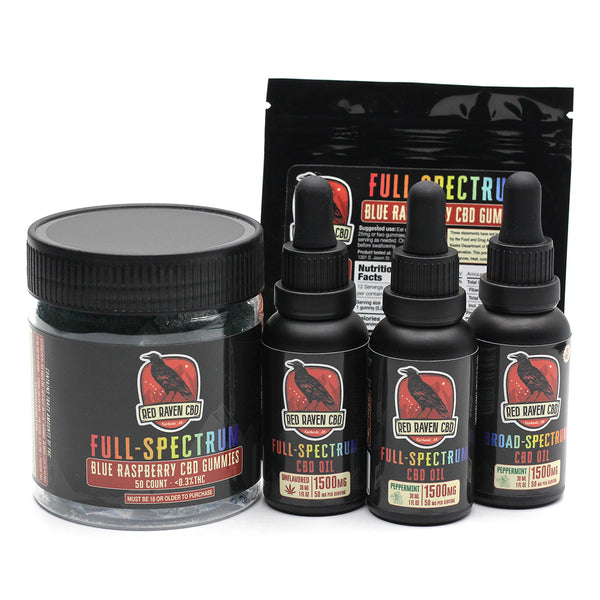 Full Spectrum Hemp CBD
Our Full Spectrum CBD contains a "whole plant" extract that contains CBD, as well as all the other minor cannabinoids present in hemp. Studies have shown that these compounds work together to benefit our bodies more than CBD working alone.

There will be trace but legal amounts of THC in the product (under 0.3% THC). If you are subject to drug testing, sensitive to THC, or don't like the taste of hemp, try our original CBD Oil Tincture.