CBD Oil, THC Free, 1500mg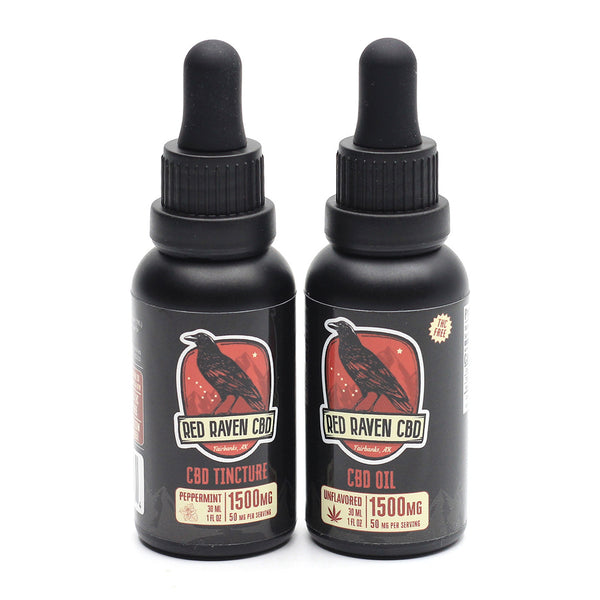 This product contains zero THC, which makes it the ideal option for first responders, professional drivers, and anyone else subject to drug testing or sensitive to THC.
Red Raven CBD THC Free Oil (0.0% THC) combines powerful levels of CBD isolate with MCT, for the strong and simple way to get your daily dose of plant wellness. Available in natural hemp or peppermint flavor. Hold under your tongue for 60-90 seconds for maximum absorption or add to your favorite recipe!
50mg CBD per mL. Suggested dose is 0.5-1mL per day.
Non-Psychoactive
<0.0% THC
Non GMO 
Vegan Formula
Made in the USA
Made with Organically Grown USDA Hemp
Third-party lab tested for pesticides, heavy metals, microbes and solvents (QR code on every package links to lab results)
1500mg tinctures are 1oz (30mL)
Although the use of CBD is a subject you should discuss with your employer, current drug tests are only looking for the THC molecule in hemp. This typically makes a Zero THC option safe even for higher risk jobs.
Ingredients: CBD Isolate, MCT Oil
Peppermint flavor contains: Peppermint Extract